ABOUT US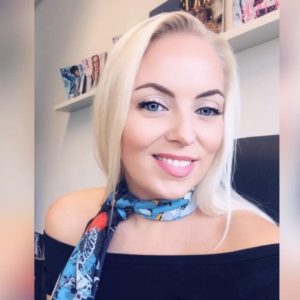 MARGREET KOOISTRA
Founder/ Owner of Margreet Model Management,
Scout and Catwalk-Coach
NEDERLANDS/ DUTCH:

Margreet Model Management is een high fashion modellenbureau/ model scouting kantoor gevestigd in Surhuisterveen, Friesland.
Het agentschap is opgericht in 2009 door Margreet Kooistra en biedt modellen aan voor de nationale en internationale markt wat inhoudt dat er nauw samengewerkt wordt met o.a. de beste fashion agencies in Nederland maar ook wereldwijd, zoals in: Parijs, Milaan, Londen, New York, Amerika en Azië.
Margreet Model Management scout jongens en meisjes en helpt ze bij hun ontwikkeling om als model aan de slag te gaan. Daarna worden ze voorgesteld aan de nationale en/ of internationale modellenbureaus om vervolgens aan hun nationale- internationale modellencarrière te beginnen.
Wij weten dat er een sterke behoefte is aan persoonlijke begeleiding en advies voor jonge modellen en hun ouders. Vanuit deze behoefte is MMM gecreëerd, zodat de jonge modellen en de ouders iemand hebben die ze kunnen vertrouwen, die ze informeert, begeleidt en helpt de modellencarrière te starten bij de beste agencies wereldwijd.

ENGLISH:

Margreet Model Management is a exclusive Motheragency/ Scouting agency located in Friesland, the North of The Netherlands, where you will find exclusive faces and models.
The agency is founded and established by Margreet Kooistra in 2009.
The agency represents models for the national and the international market and they provide them with the best job opportunities.
We are well known for our personal approach and intensive support of our models.